Because i use the "crit buff" in this build, you don´t need to waste your accessories on crit. Rather use Concentration and regarding the weapons, go 1 attack speed (more for pvp) or both accuracy (more pve)
And if you have cooldown souls equip. You´ll always have the crit buff up before the effect ends And use "First Aid" after using "Aimed Arrow" just some tips.
As you see i have 45 SP left, i suggest to use them on something prefered, that you like. But keep in mind my ranger is 66 here and not 67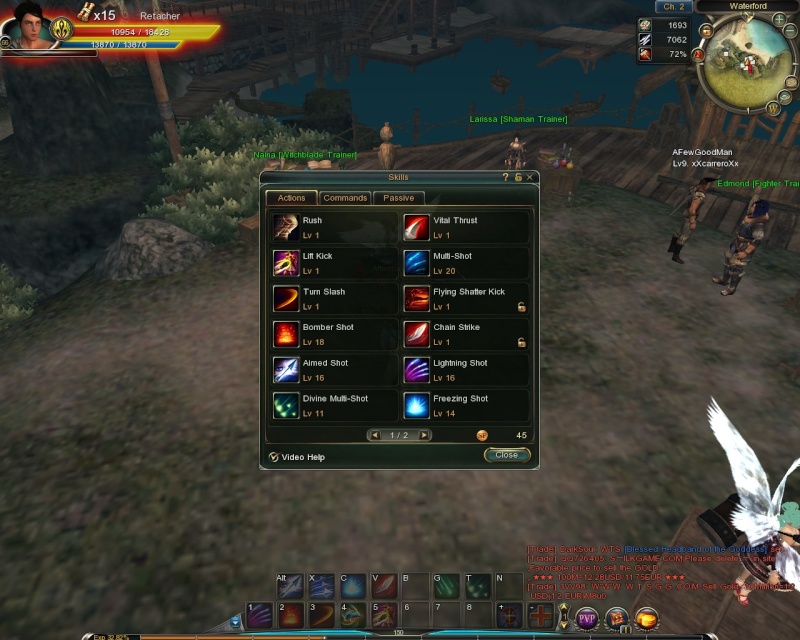 Last edited by Iseeu2 on Thu Jul 16, 2015 5:53 pm; edited 1 time in total
Thanks for the guide! Seems like I've skilled according to this, on the ranger I'm leveling. Forgot that chest soul would give 100% uptime for Precice Aim. Good to know




Posts

: 2


Join date

: 2015-07-16



You maybe are wondering about the "Barrage" being at level one aswell? if so..
                    "Barrage"
Lvl 1 it has 700% + 327 and fires 4 times.
Lvl 7 it has 507% + 637 and fires 6 times.
I'm too lazy to figure out if it does more dmg lvl 1 than lvl 7 in this case

but i feel level 1 is enough.... but that is preferable
Ah, yeah. Seems like it's not worth it to me aswell.



Posts

: 2


Join date

: 2015-07-16



Similar topics
---
Permissions in this forum:
You
cannot
reply to topics in this forum